There are multiple ways of experiencing the STEAM Carnival for students.  Field trips, student showcases, and our new CTE Day will give over 4,000 students an opportunity to attend.  Teachers and administrators (not attending with a student group) can attend free of charge on any of the three days with a valid school ID.
Field Trip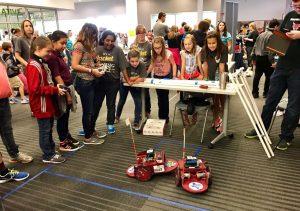 Participating in the Carnival is as easy as buying a ticket and taking a field trip!  The experience will last roughly 3 hours from start to finish.  Teachers and campuses can reserve tickets as soon as they are available for as little as $3 per student.  Teachers and chaperones are FREE with a district badge.
---
Student Showcase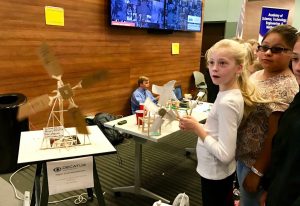 The Student Showcase is intended for our schools to "show off" their STEAM related projects and programs that are already happening in their schools.  Students from around the region bring their creations, art, and inventions to teach and inspire other students.  From rockets, to robots, to solar cars and more, the students have blown us away in the past with their abilities!
---
CTE Day –
NEW!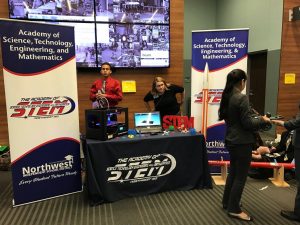 Brand new to the STEAM Carnival for 2018, the CTE Day (Career and Technical Education) will take place on the first day of the event.  Academies and CTE programs from across the region will create an amazing experience for participants as they showcase their high-end projects and creations.  The CTE Day will include STEM/STEAM, aerospace, biomedical, business, architecture, art, and much more!  This is a day that you won't want to miss!